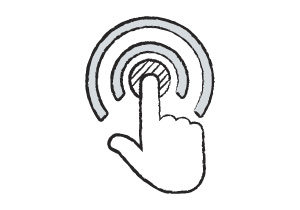 Since our establishment, we have always been at the forefront as a different face of leather and sheepskin market. Besides becoming one of the known tanneries of Turkey, we have continuously developed ourselves by producing leather shoes, sheepskin boots and leather garments, and we have grown vertically in the field of leather & sheepskin. Different ideas and projects that no one cared for, or rather no one wanted to deal with because of their extraordinariness and difficulty, have always attracted our attention. The curiosity within us has grown since the first day with our increasing production power and expertise. Our research and development activities continued unceasingly.
In addition to our brands in the sectors in which we operate, there are also internationally recognized brands of which we carry out project work in our tanneries, footwear and leather garments department, and provide R & D support and manage production processes. We cooperate in a transparent way with our customers, of whom we manage all model development processes and make the production.
We create a business plan in line with the demands of our customers. In this business plan, we clarify model development, material selection, target prices, production process and work schedule. All of our processes from model development to production are carried out with great care by keeping the privacy of our customers at the forefront. In addition, all stages are reported to our customers and our customers can always visit and control our R & D and production units. We are pleased to be a reliable and powerful supplier of internationally recognized brands with our production power of 250,000 pcs of sheepskin, 100,000 pairs shoes and leather garments, and our expertise.
We know very well that big ideas are born of small sparks and that team power is needed to protect that spark. If you have projects related to leather products, sheepskin products, footwear or leather garments and you want to share them with us; we will be happy to listen you and give you support.