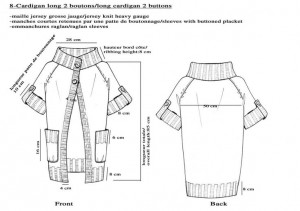 Since the day when our company was founded we were always in the forefront as a different face of the leather and sheepskin industry. As well as become one of the Turkey's leading tannery; we always improve ourselves in shearling boots and leather garment production. The different ideas and projects which no one wanted to deal with because of the ideas' difficulties and exceptionality have always attracted our attention. The curiosity in us has grown with our incremental production power and experience in leather & sheepskin business. Besides this, our struggle has continued to increase research and development processes.
In addition to our brands which operate in shearling and leather businesses, there are world famous brands in our portfolio whose projects we made, to whom we offered our R & D support and whose manufacturing process we managed in tannery, sheepskin boots and shearling coats. We are allocating a special working room for our customers who make development and manufacturing in our premises.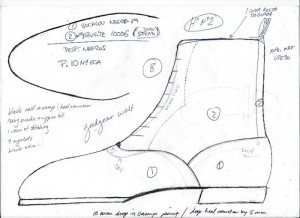 We are creating the work plans upon our customers' demands. We clarify the research & development processes, target pricing, production program and timing issues on the working plan. From R & D process to production step, all works are conducted in confidentially. On the other hand, all processes are reported to our customers and they are always welcome to visit and control the all work steps. With our manufacturing power of 900.000 pieces shearling, 200.000 pairs shoes and leather garment, we are pleased to be a supplier of the world famous brands.
We really know that the great ideas are born from small sparks and in order to protect that spark team power is needed. If you have projects related to leather, sheepskin and footwear and if you want to share with us; we would be appreciated to support you.
We could help you for production of slip-ons & sneakers which are the rising trends in footwear market recently. Turkey is very high potential of producing these kind of shoes because of geographical location, professional staff, technological machineries and variety of the materials. If you would like to get more information about sneaker production in Turkey, please look at the article here.