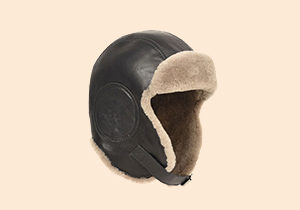 We produce sheepskins for hats that are often used in cold climates. Thanks to our long-standing sheepskin experience, garment knowledge, our expert team, our technological machinery, and the top quality raw sheepskins we use in production, we produce sheepskins having the most dense and quality wool for our customers in sheepskin hat production.
Sheepskins for hats produced by Erdogan Deri in Corlu tannery are preferred by local and foreign hat companies. We are able to meet the demands and needs of our customers in the most flexible way thanks to our American origin sheepskins which can be processed in desired thickness and wool length. American origin sheepskins for hats with an average dimension of 10 feet (sqf) are carefully selected from the highest quality sheepskins processed in our tannery. The wool and suede side dyed in the desired color are enriched with various finishing and printing techniques as well as being presented to our customers as suede. As approved by the world's sheepskin hat manufacturers, the most suitable sheepskins for hat production are American origin sheepskins in terms of both size, wool quality and suede quality.
All products produced in our tannery are regularly subjected to AZO, Formaldehyde and Chrome VI tests. Thanks to the dyes and chemicals we use in European standards, all our products pass these tests successfully. Our current test results can be found on this page. We are attentive to environmental cleanliness and human health. We send the liquid wastes from our sheepskin factory to the treatment plant and the solid wastes to the recycling plants.