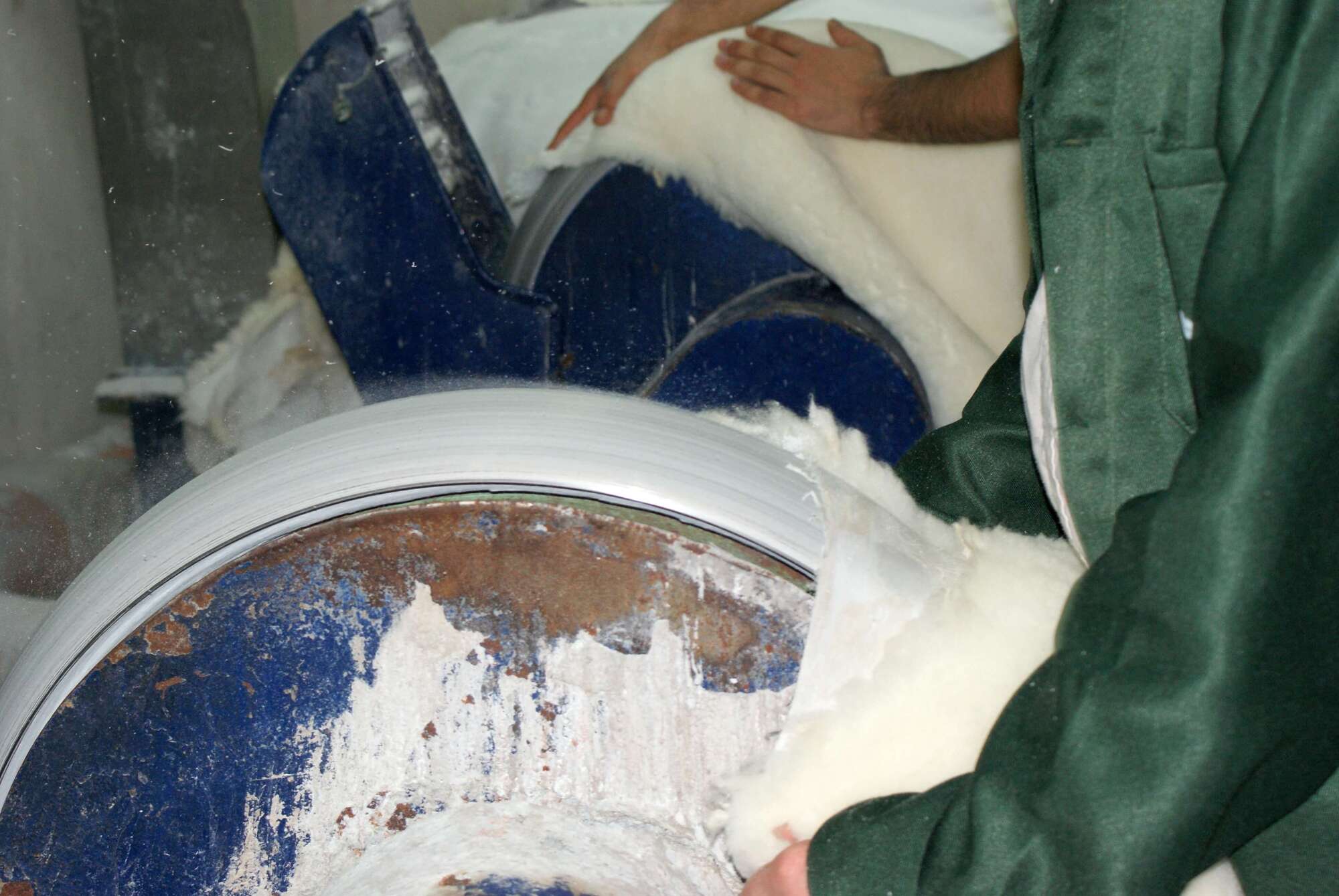 31 Jan

Sheepskin Manufacturers in Europe

Sheepskin has been used for various purposes since humanity existed and it still is used widely. Because of its popularity, the question of what is sheepskin needs to be answered truly so that its usage areas, production process, and function can be understood more correctly. Sheepskin, which was used for a long time for warming and clothing, played a major role in the production of military materials as the states grew.

Leather production, which has maintained its importance in every period of history, has started to be done with more technological tools and more modern processes over the years. Sheepskin manufacturers in Europe know the importance and usage areas of leather in daily life, and accordingly, they sell sheepskin material to various sheepskin manufacturers. 
The raw material required for sheepskin is obtained through the livestock sector. The furs coming after the slaughter of animals are cleaned, classified, and separated according to the purpose of use. The skin is made up of 65% water, 32.5% protein, 2% oil, and 0.5% mineral salts. 
Sheepskin Manufacturers in Europe
Since the use of sheepskin is highly functional and this activity dates back to ancient times, many countries have a large leather industry. However, looking at the statistics, it can be seen that leather production is proportional to the development of the livestock sector.
European Sheepskin Manufacturing
As of 2021, for sheepskin manufacturers UK may also be a bustling production area for sheepskin manufacturers. This is especially because the number of sheepskin manufacturers in Ireland is also high.
Leader Sheepskin Manufacturers in Europe
Sheepskin manufacturers in Europe take up more space in Spain, Romania, and Ireland. The European market occupies a very large and important place in the export and import of sheepskin. Since the geography of Turkey is suitable for small cattle production, livestock for sheepskin is also common in Turkey. As a result, there are many sheepskin manufacturers in Turkey, as it is the second most important product of the meat production process. Erdogan Deri, one of the leading companies in Turkey, while offering sheepskin for footwear, paint rollers, saddle, or medical sheepskin with its wide product range, also sells products made of sheepskin with more than one brand.
Cost of Sheepskin Manufacturing in Europe
The cost of sheepskin manufacturing varies for several reasons. One of the reasons is the occurrence of drought due to climatic conditions and the development of the livestock sector as a result. In this case, since the number of animals will decrease, sheepskin prices will also increase. but otherwise, if the animal sector is in good condition, sheepskin manufacturers can also find raw hides at a more affordable price. Another reason for the cost of sheepskin is the quality of the hide. In the European Union, the export price for a kilogram in 2021 is $2.2.
If you are looking for quality sheepskin and a reliable manufacturer in the European market, Erdogan Deri is the right place for your choices. Erdogan Deri is one of the leading brands in Turkey and Europe with its quality product variety and experience.
FAQ
What are the most popular products produced by European sheepskin manufacturers?
Sheepskin is mostly used for the production of footwear, rugs, and clothing. These products can be found in many sheepskin shop.
How does the European sheepskin industry contribute to the economy?
The Sheepskin industry plays an important role in contributing to the economy. When we look at the share of sheepskin trade in the European market, even if market growth reaches its peak in 2013 and consumption declines modestly from 2014 to 2021, the year 2018 saw the highest growth rate, with a rise of 5.5%. In 2021, the market for sheepskin and lambskin in the EU expanded by 4.2%. In terms of export, shipments of sheep or lamb skins (without wool) rose by 23% in 2021.
What are some of the challenges faced by sheepskin manufacturers in Europe?
The biggest challenge faced by sheepskin manufacturers in Europe is to put more effort into sustainable development. However, this is a challenge that can ultimately be overcome with training and more careful planning.
Contact now for more detail.
Sources:
https://www.sheepskin.com/ (?)
http://www.euroleather.com/socialreporting/EuropeanSocialandEnvironmentalReport2012.pdf
https://www.erdoganderi.com/products/