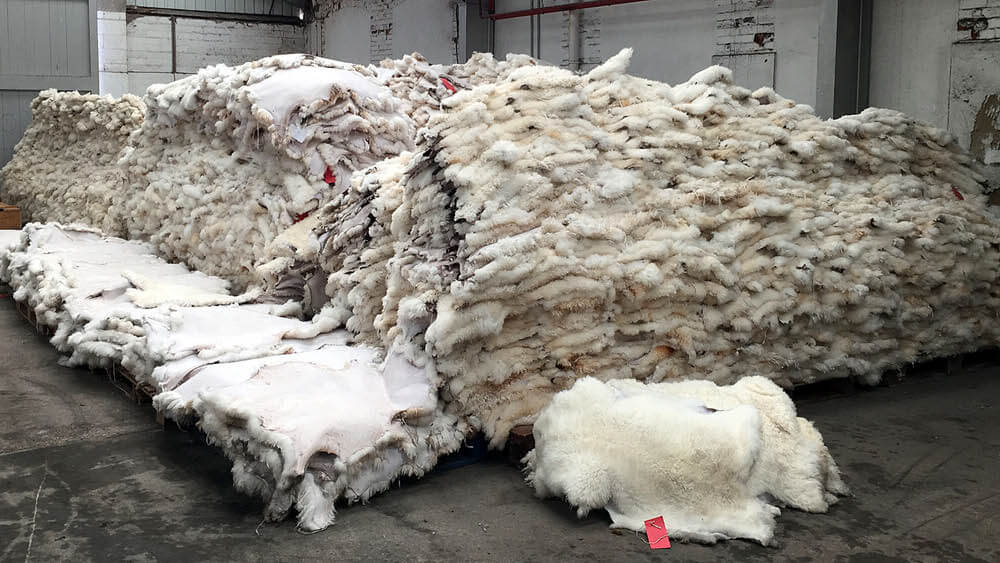 08 Jul

Sheepskin Tannery

Sheepskin industry in Turkey doesn't need to be introduced. A lot of goods produced here are of the skin of sheep. This natural material has several benefits thanks to which it is so widely used from the times the mankind has appeared. Leather industry in Turkey goes back to the 12 th century and after conquering Constantinople (the historical name of Istanbul) by Turks in 1453, Fatih Sultan Mehmet decided to set first leather manufacturing industry in Kazlıçeşme. Since that time Turkish leather and sheepskin sector has been occurring leading positions in the world.
Sheepskin Tanneries in Turkey
Leather and sheepskin businesses in Turkey are closely interrelated. It is known that the most widely used material to produce leather goods is skin of sheep. In sheepskin sector Turkey holds the second place in Europe after Italy. There 13 industrial areas in Turkey where the manufacturing of sheepskin goods is being placed. The biggest of them are situated in Istanbul-Tuzla, Izmir-Menemen, Tekirdağ-Çorlu, Bursa, Manisa-Kula, Isparta, Bolu-Gerede, Uşak and Balıkesir-Gönen.
The best known in Turkey and other countries these 3 districts:
Istanbul Organized Leather Industrial Zone. It consists of more than 200 factories where leather and sheepskin goods are being produced.
Izmir-Menemen Organized Industrial Zone. During a long time in the past manufacturing in Yeşildere was risky for the environmental because of emitting of wastes to the Arabia Gulf.
Çorlu Organized Industrial Zone. This area has its own history. Beginning from 1950s a lot of tanneries have appeared there and now this place has become one of the biggest in Turkey sheepskin industrial zone.
Leading Turkish sheepskin tannery
Erdoğan Deri has been producing high-quality goods from natural leather and sheepskin since 1998. Starting as a tiny tannery nowadays it is one of the best known in domestic country and abroad Turkish manufacturer. Producing of natural leather and sheepskin goods is placed in the factory in Corlu which occurs 5.000 square meters. More than 200.000 products are made every year by sheepskin artisans with help of technological machineries. Products under Erdoğan Deri trademark do not contain any harmful chemicals and there are used 100% environmentally safe methods to manufacture them. All the items were made by a team of professionals with love and care to give you an opportunity to get as much useful properties from natural sheepskin as it's possible. Erdoğan Deri has its own stock shop Pegia Plaza in the region of Yenibosna in Istanbul, Turkey, where you can buy high-quality sheepskin goods for different purposes. If you are looking forward to cow hides and sheepskin rugs, you can take a close look our sheepskin rugs.
FAQ
What is tannery process?
Tanning is the process of treating animal hides or skins to produce leather, which is more durable and less susceptible to decomposition. This process involves the use of tanning agents, such as chromium salts, to preserve and strengthen the fibers in the hide or skin. The tanning process can be divided into several stages, including soaking, deliming, bating, pickling, tanning, and finishing.
Contact now for more detail.